A fun alternative to doggie day care!
This is an ideal service for medium to large high energy dogs that need regular exercise and socialization in a fun, dog friendly and safe environment. Your dog will enjoy this alternative to doggie day care as s/he gets fresh cool air, sunlight, exploration, and freedom in a natural environment. As they run, s/he will have friends to play and interact with.
Our Dog Ranch is perfect for:

Dogs who need more space to run than daycare

Dogs who enjoy the sights and smells of nature

Adding variety to your daycare days

Owners who need pickup/dropoff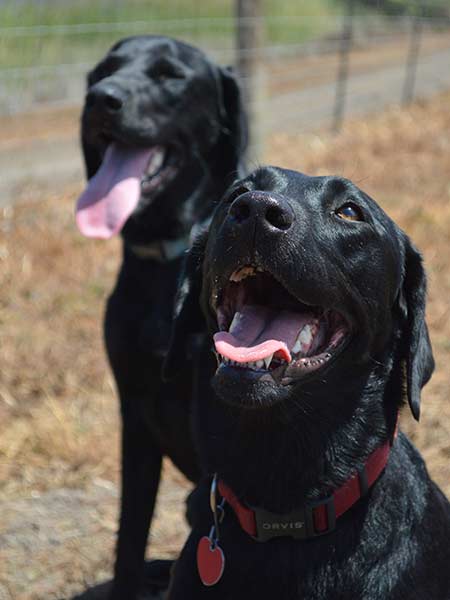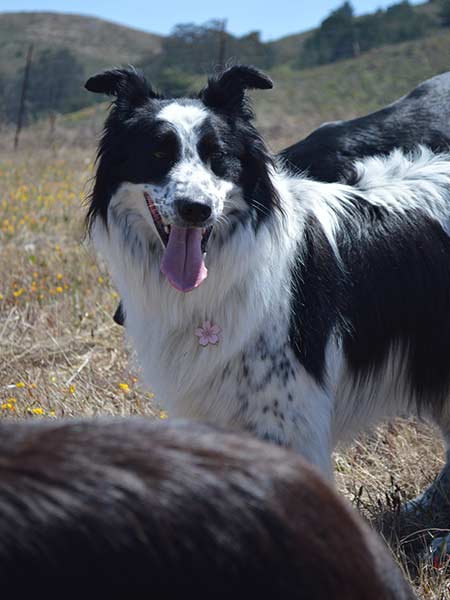 Approx. 10 – 15 dogs play and run together off-leash at our 25-acre private coastal ranch.
Pickup/Dropoff at home or work Monday – Friday
This service is limited to dogs over 30 pounds
Dogs must attend one day of daycare prior to visiting the ranch so that we can get to know them and ensure we are a good fit. See our Pricing and our Policies.
Committed and caring dog handlers who love the 'pack' as if each dog were their own.
Positive (R+) dog management skills
Pick-up and drop-off at your house or office is included in our price for the ranch.
Transportation in air conditioned vans in individual kennels
North until Burlingame and south to Los Altos including Half Moon Bay.
Pick-ups are in the morning from 8:30 to 10:30 am and drop-offs are from
3 to 5 in the afternoon. (For longer hours, you may drop-off and pick-up your dog at our facility from 7:30 AM to 7 PM)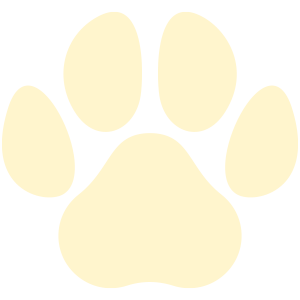 Our happy dog parents say it best.
"I want to tell you that without Smilin Dogs, Starlight would be a totally different dog. I believe that since she spent so much time with the other dogs, she learned how to behave. She got her share of running and exploring with you during the day, so when I spend time with her I could always enjoy her."
– Melinda and Starlight