About Smilin Dogs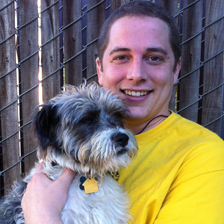 Todd Glenn – Office ManagerTodd is a Bay Area native who joined Smilin Dogs as a hiker, dog handler and office person in 2012. He has a degree in Economics. He has moved up through the ranks to his current position of Office Manager. His dog Teemo, a Terrier mix rescued from Shelter Dogs Needing Homes, in Redwood City is a regular at Smilin Dogs.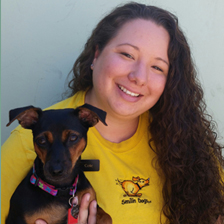 Cole – Assistant Manager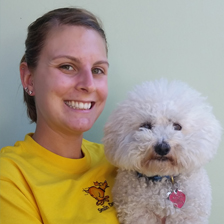 Kira – Team LeaderKira was born and raised in Arizona and moved to California six years ago. She grew up with Timmy, a Jack Russell who she considered her "brother" and has loved dogs ever since. Because she doesn't currently have her own dog (due to living arrangements), she has to get her "dog fix" at work. She has been working for Smilin Dogs since February of 2013. She is simultaneously working towards her Bachelor's degree in Geological Sciences.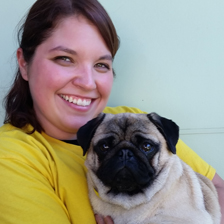 Brittany – TrainerBrittany has worked with animals of all shapes and sizes from bed bugs to beluga whales, although she has a special place in her heart for (wo)man's best friend. She has a B.S. in Psychobiology from the University of New England. After graduating she worked as a dog trainer at PetSmart for two years. She moved to the Bay Area in 2011 and began missing working with dogs so she enrolled in CATCH Canine Trainers Academy and graduated with distinction in 2012.
She has been training at Smilin Dogs since February 2014. When she is not working she enjoys walks on the beach, a good game of fetch and chasing the cat.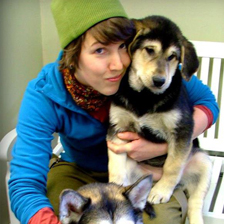 Melissa – Team Leader Melissa grew up in New Jersey, spending all of her free time hiking and canoeing. Her love of the outdoors took her to Colorado where she got her Bachelors in Sociology and minor in Environmental Studies. After school she worked at the Gastineau Humane Society in Juneau, Alaska for three years. She started out as a kennel technician and dog walker and it wasn't long before she became the supervisor for their doggy day care program. It is there she realized her passion for working with dogs and helping people have a better relationship with their pups.
She moved to San Francisco in spring 2014, and joined Smilin Dogs to pursue her passion for working with dogs. Melissa spends a lot of her free time teaching her dog, Ludo, fun new tricks. He is a goofy 85lb. flat-coat retriever/malamute mix who think he is a lap dog, and loves to cuddle.